I firmly believe that the cornerstone of your online presence is your blog. I have created several blogs in my time and even re-done this blog more than once. The reason is I grow, I evolve and my blog needs to reflect that. It is your online calling card, this is where your audience gets to know you.
But, as you might know, putting up a blog and writing some good content posts is not enough. It takes effort to attract people to visit your website.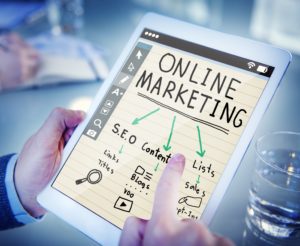 The first rule is of course to have good quality and helpful posts, but then you have to have a way to make people come and read it.
Today I have a promise for you. I promise if you read all of this post you will increase visitor numbers to your blog AND you will get subscribers – You will get to build a list of emails that you can market your product or service to!
Ok, let us get right into this with the stuff that I personally know works.
First off, I assume you have a blog online, if you don't then you should go do a Google or YouTube search on how to set up a wordpress site.
Next, let's make sure you get traffic to your blog and you know the best way to get that traffic onto your list.
My top 5 Strategies To Get Traffic and Subscribers to Your Blog are easy to implement for anyone at any level and most of them are free or very low cost.
Tip #1: The Opt-in – Why have a blog if you don't have a way to connect with your readers? You  need a process in place to gather those readers with, so you can follow-up with them over time. By process I mean an opt-in form connected to an autoresponder and the place the opt-in forms strategically on your blog. The autoresponder could be a service like GetResponse or Aweber. I currently use GetResones in the optin-forms on my blog.
But what are the best ways to place your opt-in form to get maximum exposure?
The Sidebar – The most popular place to opt-in. Keep the opt-in high on the sidebar and above the page fold, so visitors don't have to scroll to find it.
Below the post – After the post is a great place to have an opt-in. The best strategy here is to create a ressource that is related to the post and offer it for free when they opt-in.
Pop-ups – To some people popups are very annoying, but they are also very effective. There are several WordPress plugins that will help you design good looking poups and will have settings to only show the optin to new subscribers or with delayed timer etc.
Feature Box – This is one of my favorite places to put an opt-in. Just below the title or hero image on your blog. This gets seen almost immediately when a visitor lands on the site. So, make sure you put a great free resource for your subscribers to opt-in. Currently I have the "Easy Cash Blueprint" in this spot.
404 page – Surprisingly, not many marketers use this page effectively. The 404 page is the one you see when people are coming to a page that no longer exists on your blog (maybe from an old link) or make a typo when the want to visit your blog. Why not place an opt-in form for a great free gift so the don't feel a total loss.
Tip #2: Blog Hopping – Yes, you may have heard of this before and may have tried it, but did you stick with it? This is a long term strategy and can be very time consuming, but it works. Why is it such a good strategy? Because it will create a snowball effect when you do it consistently. Block out an hour every day and spend it commenting on around 5 blogs per day. Make sure the comment section allows for you to put a link. And make sure you link back to a relevant post on your blog. Google doesn't look at the number of links you have to your blog. Google looks to see if they are relevant. I guarantee, if you engage the readers and authors of the blogs you visit, you will see results.
Google doesn't look at the number of links you have to your blog. Google looks to see if they are relevant.
Click To Tweet
Blog Hopping Rules:
Always provide value when commenting. This is essential to gain interest from fellow bloggers and the blog author.
Use the share links on the blogs you visit, this will attract the attention of the blog owner and more will come and read your comment. The rule of reciprocation is not always honored but quite often is. If others come and share your posts, this creates a viral effect and generates traffic back to your blog. So make sure your opt-in's are working!
Follow other peoples blogs so you know when they post. Try and be the first one to comment as theis will get attention as well.
Tip #3 Guest posting – OMG this is a good one – it is simple but very effective! By providing value on other people's blogs you can set yourself as an authority in your niche. make sure the guest post has a link back to your own blog, which then will generate traffic and new readers. Start with contacting small blog owners and then move up to the autority sites in your industry. Blog owners are always looking for great fresh content. You can see an exaple of a blog post I did recently here about Amazon Affiliate Marketing.
Guest posting Rules:
Provide massive value when writing guest posts – goes without say.
Always have a great posts on your own blog for people to connect with that is related. Remember Google looks at the link quality and relatedness not the volume.
try and keep a track on the comments on the guest post and leave a helpfull reply to engage the new readers to know, like and trust you.
Tip #4: Paid traffic – No, don't spend a fortune to drive traffic to a post with Google AdWords, but try and look toward Faceboook and Just Retweet.
Facebook Ads – Did you know your can target Facebook ads to pretty much anyone and any location? When you publish a new blog post the first thing you do is post it on FB and other social media. But to make sure the right people see your FB update, you should consider promoting it. Facebook has alogithms that make sure not a lot of peole see your post unless you are willing to spend a little money.
Just Retweet (JR) – Is a new tool I recently found. Ithas a paid and a free option, but the free option is very time consuming, so I suggest spending $10 on some targeted tweet traffic. I have to be honest that I have not used this tool yet, but it is on my todo list. From what I found researching it seems to work really well. But it does require you to have a Twitter account of your own. The way it works is: you put your link and short description on JR for people to retweet, the people who retweet your post gain points and you gain visitors from twitter. Good enough posts can go viral! I have seen reviews getting excess of 150 tweets and the same in subscribers from just $10. I think it is worth looking into for some of your best posts.
Tip #5: Content sharing – This tip is very similar to guest posting, but with a twist. When you have created a very good blogpost on something in your chosen niche. You have done all of the social media sharing and just want a bit more exposure. Try and ask people on similar blogs to share your content… Some bloggers or websites will gladly share your content with their readers. As mentioned before, bloggers are alwyas looking to get more great content to share. Just hop into your favorite niche FB group and ask if someone wants to exhange content.
I hope you enjoyed these 5 tips today. If you implement I promise you will see dramatic improvements in your traffic and optins. if you liked this post, I would really appriciate if you would share it on your favorite social media platform.
If you have any questions, please leave a comment below and i will do my best to provide an answer.